Finance and insurance sectors are in the middle of digital transformation led by innovations in fintech, which increasingly requires more attention to customer onboarding and omni-channel platforms. Our PCI-DSS compliant payment solutions seamlessly integrate with legacy platforms providing trust, integrity, privacy, and convenience that is expected by consumers around the world. As a result of our trained and certified agents and cutting edge platforms, clients throughout the insurance sector can expect a better customer experience leading to increased policyholder satisfaction and retention. Prestigious strategy and management consulting firms trust us to represent their brand by providing outstanding inbound and outbound on-demand contact center services.
We have deep expertise and understanding of the complexities of customer support in global financial services, insurance, and management consulting industries. No matter whether you're in New York City, London, Frankfurt, Hong Kong, Tokyo, or anywhere else in the world, we are ready to serve financially savvy, multilingual, global clientele.
Benefits of outsourcing your insurance and financial call center services 
Maximize revenue by
minimizing administrative tasks for your in-house staff

increasing efficiency through fast, efficient, and standardized processes

offering 24/7 service coverage; no lost contact with your customers and vendors 

removing language barriers for service – we speak 100+ languages!

providing a secure assisted pay-by-phone solution to let your customers pay over the phone right away (PCI-DSS certified)
Scale down costs by
increasing productivity through minimizing idle time and maximizing utilization

scheduling flexible staffing to support needs using cloud-based tools

providing high quality service and outstanding support with trained and certified agents

sourcing globally to secure best prices and various alternatives for coverage

employing AI-enhanced support solutions that are fast and relevant
Focus on your core business by
optimizing high volume repetitive tasks

minimizing the need for time-consuming HR and operations issues

facilitating peace of mind by working with a professional call center provider
Agents Republic can provide you outstanding finance or insurance call center services with native speaking agents. Our agents are trained and certified to represent global brands. Go the extra mile and stand out of the crowd with our support.
Call center services for an insurance company? Customer support for financial services or consulting firms? Get started with our services today — ask for a quote!
Are you looking to improve your customer support?

Is your in-house team too expensive to handle basic inquiries?

Would you like to achieve higher customer satisfaction ratings?

Do you want to be contacted easily via phone, email, and/or webchat?

Is a cost effective solution appealing, allowing you to focus more on your core business?

Already thinking of hiring a professional call center team?
Which support channels are you interested in?
Typical call center services for insurance and finance
24/7 customer support
Customer relationship and retention management
Collections
Back office operations
Claims inquiries
Order taking
Infoline, inquiry line
Complaint handling
Appointment setting
Online product support
Helpdesk
Claims processing
Welcome calls, retention calls
Cross-selling, up-selling
Market research
Assisted over-the-phone payments (PCI-DSS)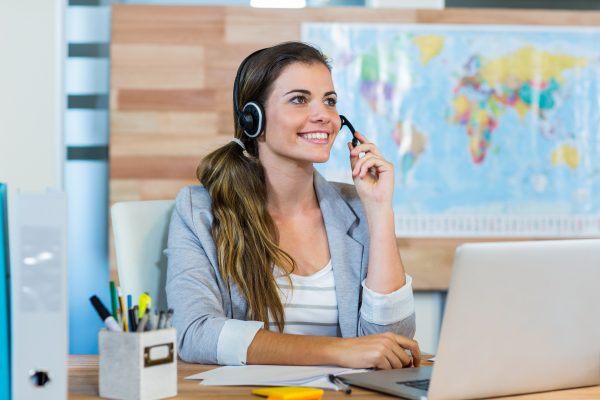 Our travel experts have been working with some of the world's biggest travel portals, providing fully managed customer support solutions for the travel industry. When your clients expect real-time solutions, specialist expertise and multilingual agents, outsourcing to Agents Republic is the right choice.
Read More