Healthcare is one of the largest and fastest growing industries in the world. In many developed countries, it accounts for more than 10 percent of the GDP — a vast subsection of the domestic economy. Most healthcare facilities have long established call centers that are primarily coordinated and managed in-house. Although this is good for the customers who are visiting the facilities in person, it also means a heavy investment in call center staff and technology even though healthcare facilities typically operate on strict budgets. However, outsourcing to a professional call center service provider could help you to focus on your core business instead in order to stay ahead of your competitors and provide the best patient care possible.
Benefits of outsourcing your healthcare call center services
Maximize revenue by
minimizing administrative tasks for your in-house staff

increasing efficiency through fast, efficient, and standardized processes

offering 24/7 service coverage; no lost contact with your patients, customers, and vendors 

removing language barriers for service – we speak 100+ languages!

providing a secure assisted pay-by-phone solution to let your customers pay over the phone right away (PCI-DSS certified)
Scale down costs by
increasing productivity through minimizing idle time and maximizing utilization

scheduling flexible staffing to support needs using cloud-based tools

providing high quality service and outstanding support with trained and certified agents

sourcing globally to secure best prices and various alternatives for coverage

employing AI-enhanced support solutions that are fast and relevant
Focus on your core business by
optimizing high volume repetitive tasks

minimizing the need for time-consuming HR and operations issues

facilitating peace of mind by working with a professional call center provider
Agents Republic can provide you outstanding healthcare call center services with native speaking agents. Our agents are trained and certified to handle all types of healthcare calls. Go the extra mile and stand out of the crowd with our support.
Get started with outsourcing medical call center services today — ask for a quote!
Are you looking to improve your healthcare customer support services?

Is your in-house team too expensive to handle basic inquiries?

Would you like to achieve higher customer satisfaction ratings?

Do you want to be contacted easily via phone, email, and/or webchat?

Is a cost effective solution appealing, allowing you to focus more on your core business?

Already thinking of hiring a professional call center team?
Which support channels are you interested in?
Typical healthcare call center services
Appointment setting services
Patient enrolment for clinical research
Patient satisfaction surveys
Healthcare information line
Application process of patients
Emergency customer support
Physician referral services
Assisted over-the-phone payment for healthcare charges or

health insurance

payments (PCI-DSS)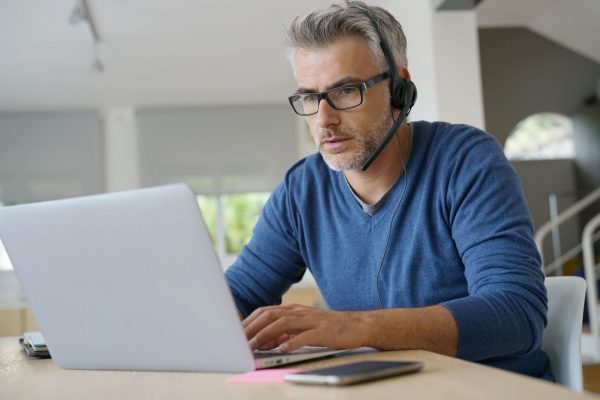 Do you struggle handling technical support interactions? Can't manage the volume of inquiries? Losing business due to lack of certain language skills in-house? Looking for a cheaper solution providing higher…
Read More